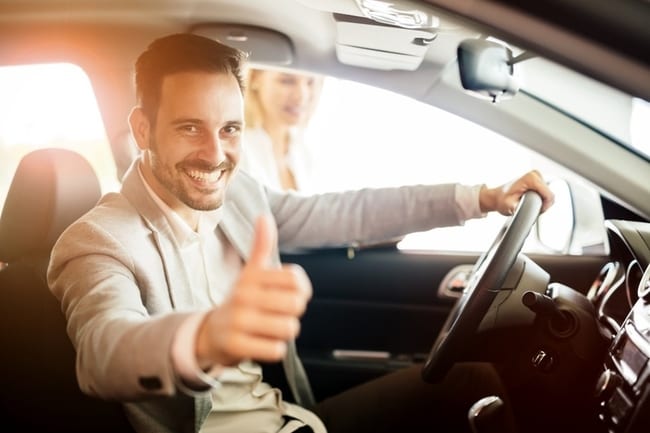 Are you in West Tennessee wondering which car to buy?
You may have browsed a little online and driven past a few dealerships. Have you considered looking at used cars for sale?
If you're asking: "Why would I look for used cars around me?" perhaps you haven't thought about depreciation. The fact is, the second a new car is purchased, its value immediately drops to 91%.
On average, for each year of ownership, the value will drop to 81%, 69%, 58%, 49%, and then 40% at the five-year mark.
If you want to take advantage of depreciation and save money on a car that's good as new, read our guide. We'll talk about money, online tools, and vehicle checks. Read on!
Buying a Used Car
When it comes to buying used cars, it can be hard to differentiate a well-maintained vehicle from a lemon.
With the power to trawl through lists of pre-owned vehicles online, knowing what to look for is an essential time-saver. The greatest depreciation of a car's value happens in the first few years, so finding that buyer's sweet spot can save you big.
Not only can you get a great bang-for-your-buck investment, but you can also enjoy reduced insurance rates, as well as reduced tax and registration fees.
Maintenance costs are inevitable for any vehicle, but repairs may be more extensive on a used vehicle. You don't usually benefit from a factory warranty with a pre-owned car, so the buyer must be shrewd. This is why it's imperative to look for signs of wear in the car you're looking at to minimize the risk.
With care and attention, it can still be less expensive to purchase and maintain a used car rather than a new model.
Money Matters
If you've already decided that you want to pay cash, you've got a fixed budget, so this will help narrow down your choices. Don't forget to factor in the aforementioned additional fees that go hand-in-hand with car ownership.
If you want to spend a little more money, perhaps to buy a virtually new vehicle, a car loan might be the way to go.
Look at national, community, and online banks, as well as credit unions and other finance companies. Obtaining pre-approval for a car loan is beneficial since you can research the best rate and walk into the dealership ready to sign on the dotted line. Used car dealers often have a finance department in-house so you can compare their rates too.
You want to seek the lowest interest rate, especially if you are going for a longer-term auto loan.
Although six and seven-year loans are becoming popular, a three-year term is more desirable for a vehicle that is already some years old. A larger down-payment will make repayments more manageable, as you shouldn't exceed a fifth of your monthly income.
Online Tools
Some websites compare loan rates which may be worth trying, but do your homework too. Many financing services will offer loan calculation tools so you can work out monthly repayments over x number of years.
Take advantage of all the online tools you can find as you research cars you are interested in. You might be able to predict potential repairs by looking up known weaknesses in regards to the make, model, and year. One of the benefits of buying a used vehicle is the availability of such information.
Also, ensure there are no active recalls or serious problems that may have motivated the sale of the vehicle.
Certified pre-owned vehicles are especially worth a look. This is where the manufacturer issues a warranty because a car is low-mileage and still relatively new. These vehicles usually have known service history and zero accidents, which eliminates some major concerns.
Used car dealers often have a subscription to a car report service, so ask to see this.
Buying cars that have not had scheduled maintenance (as recommended by the manufacturer) makes it hard to gauge the condition. Repairs and maintenance tasks may have been done by the owner, but there's no guarantee.
Check the Condition
When visually checking over a car, ensure you come during the daytime so that you can see any flaws easily. Signs of rust, bubbling paint, or crumpled paneling are all red flags.
Check under the hood that the engine, rubber pipes, battery, and fluids are clean and well maintained.
A test drive will answer a lot of questions, and you'll know if you can see yourself enjoying the car. As you climb into the driver's seat, is there plenty of room? Are there any funky odors that could indicate dampness from a leaking door?
Don't forget to look around the interior for imperfections in the upholstery. This could be used to negotiate a better deal, as long as it's not a sign of a serious problem. Also, ensure that the car entertainment system and air conditioning works.
Check that all the lights on the dashboard function, and make sure the service lights are not illuminated, especially for the engine. You also need to see that exterior lights work, including indicators and brake lights.
If you smell any strange odors while you're driving, this could point towards mechanical damage. Make sure you try the brakes too and listen out for any noises.
For ultimate peace of mind, have the car you're looking at independently inspected by a trusted mechanic. This might set you back a few hundred dollars but could save you from losing a small fortune.
Used Cars for Sale
We've shown that used cars for sale can represent a better deal than buying new ones. Don't be left wondering: "Are there used car dealerships near me?"
If you're looking for a pre-owned vehicle near Milan, TN, we can help. We are a Ford dealer who also offers used cars of all makes and models. We work hard to provide a relaxed sales experience with the best price possible and transparent service.
Check our used inventory today

and schedule a test drive.