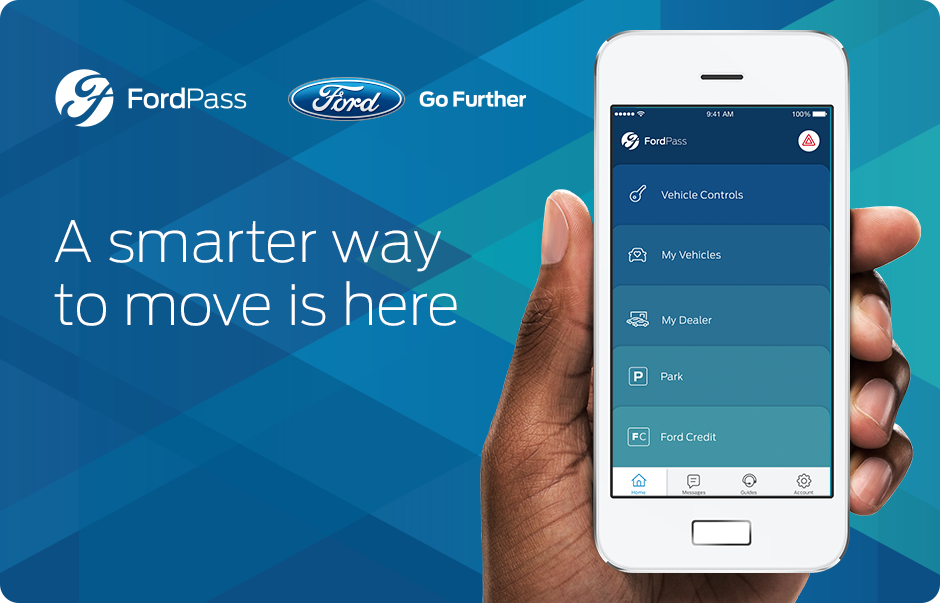 What is FordPass and How Does It Work?
Ford has been helping drivers feel more connected to their automobiles on the road for over 100 years, and now they're helping you stay connected to your car from a distance. The FordPass app is a recent innovation that aims to make your life easier through the use of cutting-edge technology. 
FordPass is available for iOS and Android, and helps you stay plugged into everything related to your vehicle. You stay more connected to the vehicle itself, but are also in touch with Ford dealers and even your surrounding environment.
FordPass and Your Vehicle
FordPass helps you avoid having to dig through clutter to figure out your service history. If you're tired of having some files in a disorganized cabinet at home (and the rest stuffed into your glove box) put them all in the same place! The FordPass App stores everything you'll need to know about your vehicle and its history. Better yet, you can check the current status of your vehicle with Ford's SYNC Connect system. SYNC and FordPass are combined to offer you accessibility like remote start, lock and unlock, and status readings. You can check the oil, battery, fuel, and tire pressure levels at any time without lifting the hood!
FordPass and Your Surroundings
Ford cultivated a successful partnership with ParkWhiz to help you find parking options on the go. It offers interactive maps, and allows you to reserve parking before you even leave your home. Look for a spot in a specific area or near a certain venue, and then filter your options by price and distance. Some parking locations will allow you to schedule parking for future dates, giving you one less thing to worry about.
FordPass and Your Ford Dealer
Use the FordPass Dealer Communication feature to connect to your dealership of choice and receive important information. You can schedule a service appointment or see the status of past maintenance. If you purchased your new Ford on credit, you can review your Ford Credit account through the app. Other services include inventory browsing, instructional videos, and access to recall information.
Ford Dealership in Milan, TN
You can download the app today, but you don't have to wait until you get the FordPass App to connect with your local Ford Dealer. Steve Marsh Ford serves all of Western Tennessee, so come see us today! We'll be happy to show you what FordPass can do for you inside the showroom and out on the test drive!
Download the FordPass App