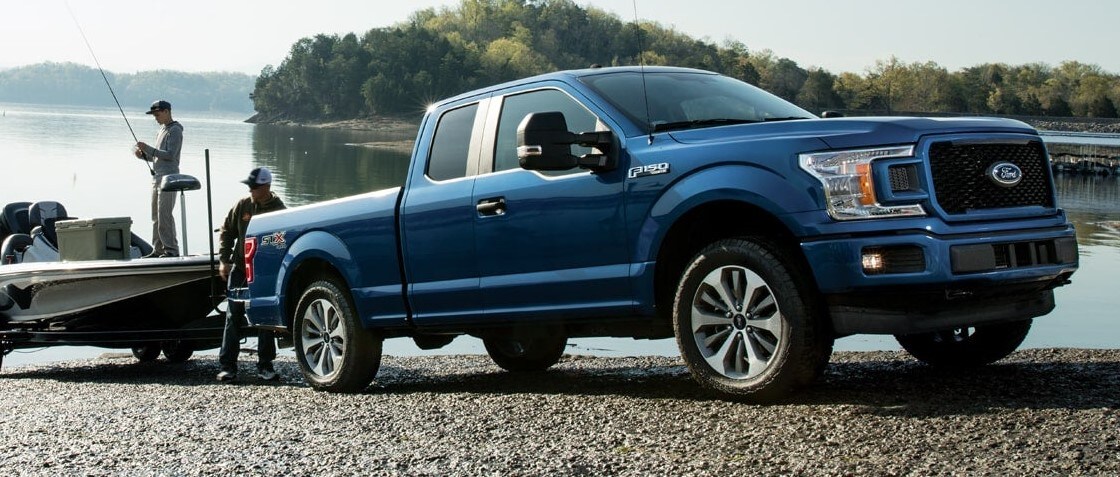 When you're in the market for a new pickup truck, there are a lot of choices out there. To begin with, there are countless manufacturers foreign and domestic that make respectable trucks. Then, you need to decide if you want to buy new or used.
On the one hand, buying brand new means getting a vehicle no one has owned or driven before. However, buying a brand new vehicle isn't all it's cracked up to be. It can be incredibly expensive, upfront, and in the long run.
In our minds, you can't go wrong shopping for a used Ford F150. But don't just take our word for it. Read on to find out why investing in this best-selling preowned pickup is one of the best vehicle decisions you'll ever make.
1. The Ford Reputation
Let's begin with the basics. The Ford name carries a lot of weight. Ford manufacturing began in 1903, which gives it experience, credibility, and stability based on years of trial and error.
As the most popular truck in America, Ford sells almost 2,500 pickups every day. Aside from being one of the most functional pickups on the market, used Ford F150s are also incredibly stylish, comfortable, and luxurious.
We're often told that we can't have our cake and eat it too. With a Ford F150, you can.
2. Lower Costs
One of the most important benefits of buying a used truck over a brand new truck is the lower costs. Buying a brand new vehicle can cost you thousands, if not tens of thousands more than buying an older version. However, the price tag is not the only place you'll save money when buying a used F150.
Depending on the state where you're registering your vehicle, owning a brand new pickup truck could be much more expensive. In some states, you pay vehicle registration fees based on the age of the vehicle. In other states, your registration fee depends on the value of the car, which will be higher when registering a brand new pickup.
Additionally, expect to pay less for car insurance if you buy a used Ford F150. Insurance companies, like any other industry, exist to make money. If they're insuring a more valuable vehicle, they're going to charge the owner more money.
3. Less Depreciation
Above, we mentioned how buying a used Ford pickup means saving money on depreciation. Let's break it down by the numbers.
Statistics show that brand new vehicles lose about 20-30% of their value in the first year alone. If you buy a brand new pickup for $40,000, it will only be worth $28,000-$32,000 next year.
According to the same source, vehicles continue to depreciate and will lose roughly 60% of their initial value by year five. By buying a used F150, you can let someone else cover those costs. Grab a vehicle that's a few years old to save big.
4. More Options
Because you're saving so much money on depreciation, price tags, registration fees, and insurance, you have way more options when it comes to vehicle capabilities, class, and trim packages. For example, if you were to buy a fully-loaded truck brand new, you could expect to pay around $50,000 or more. However, you could find a fully-loaded used truck for much less money.
Sure, the on-board technology will be a few years older, but that will hardly make it less enjoyable. You could enjoy luxury features, driver-assist technology, and premium entertainment options. A used Ford F150 with all the bells and whistles will be exciting and satisfying to drive, even if it isn't the newest version on the market.
5. Reliable Vehicle History Reports
Another important thing to note when talking about buying used trucks is the accuracy and reliability of vehicle history reports. As technology progresses, so does our ability to track individual vehicles based on their VIN.
These reports tell you everything you need to know about the truck's past so you don't have to worry about your investment. The report tells you:
· The number of previous owners
· The locations of previous registrations
· Commercial use history (i.e. fleet vehicles, rentals, leases)
· Manufacturer recalls
· Maintenance history
· Accidents, damages, and repairs
· And more
The old stigma of taking your life (and your wallet) into your hands when buying a used vehicle is obsolete. As long as you're buying from a reputable car dealer and have the vehicle history report in-hand, there's nothing to worry about.
6. Certified Pre-Owned Choices
If you really want to ensure you're covered when buying a used Ford F150, consider certified pre-owned pickup trucks. CPOs are used vehicles that are relatively new and have limited mileage.
The manufacturer, dealership, or other certifying authority refurbishes the vehicle to like-new condition. The vehicle is almost perfect mechanically, electrically, and aesthetically. As such, they are slightly more expensive than traditional used vehicles.
However, CPOs come with a major benefit - renewed warranties. Depending on the dealer and CPO warranty, this will most likely be a limited bumper to bumper warranty and a drive-train warranty. Some even come with other perks, such as roadside assistance, satellite radio, and more.
7. Safety
One of the most defining things about the new and used Ford F150s is their incredible safety standards. F150s rank high in safety standards year after year because Ford understands the importance of keeping their customers safe on the road.
Just because these vehicles are made for high-performance, it doesn't mean they're not fantastic family vehicles. As well as driver assistance features, Ford pickups also perform exceedingly well in collision tests.
8. Performance and Capabilities
Finally, let's talk about what you're getting when you buy a used Ford truck. Ford F150s have class-leading power. They can tow and haul better than any other truck in its class.
Whether you're using your truck for work, pleasure, or hobbies, the F150 won't let you down. These pickups are great for hauling materials to worksites, towing trailers, or hauling your camper and/or boat to the lake.
Ready to Start Shopping for a Used Ford F150?
Are you ready to see what a used Ford pickup can do for you? Start experiencing the benefits of owning one of these amazing vehicles today. Take a look at our used Ford 150 selection online or come down to pay us a visit in person.
We look forward to helping you find the perfect truck for your lifestyle, family, and budget.