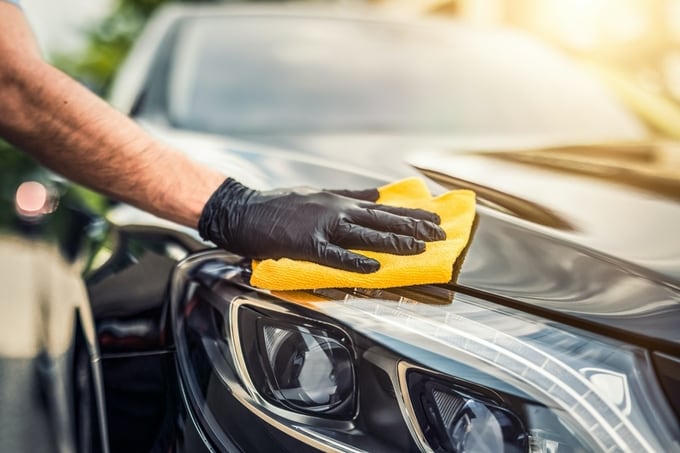 Are you a Milan, Medina, or Humboldt, TN resident that wants a few tips for cleaning your car? Have you ever wondered how car dealerships keep those cars in showroom condition? If so, then you need to learn about a few essential car cleaning tips that can help you do the same.
Believe it or not, it isn't that hard! All it takes is a few simple cleaning tricks and for you to be a bit more intentional with your car's cleanliness.
See below for an in-depth guide that you can use to store a few more car cleaning tricks up your sleeve and keep your vehicle in pristine condition.
1. Park in the Right Place
We bet you didn't expect to see this in an article about car cleaning. Are you tired of having to clean off the bird poop from your car? Stop parking under trees.
Do you constantly worry about whether the sun is eating away at your car's wax job? If so, then provide a bit more shade for it.
In other words: if you're tired of dealing with the setbacks that the parking space at your job is causing to your car's cleanliness, then park somewhere else.
For those of you that have a garage or parking garage option, opt for that every time. If not, then find a tree to park under. Preferably a smaller tree that will have fewer birds in it and, thus, fewer bird droppings on your car.
The one thing you'll want to avoid is parking your car under the sun for an extended period of time. If left out in the sunlight consistently, the harmful UV rays can cause significant damage to your car's paint, interior, and upholstery.
Opt for shade whenever and wherever you can. Even if it means a few more steps to get to your office, it's well worth the distance.
2. Specific Cleaning Solutions
Far too many DIYers make the mistake of cleaning the entire outside of their car with one type of car soap.
Perhaps the biggest secret to cleaning your new Ford vehicle and making it look like showroom materials is this: car dealerships have specific cleaning solutions and sprays for every piece of the car.
For example, to give the glass a good clean, you'll need a high-quality glass cleaning spray. To clean the wheels, you'll need an alloy wheel spray to give it a shiny effect.
Take the time to do a bit of research and find the best ones on the market. If you're going to clean your car at home, then you want to make sure you're doing it right.
For those of you that don't have the time, energy, or interest to do a DIY cleaning, be sure to find a high-quality car detailer near you. Read through their online reviews and see which ones previous clients recommend. They'll do a great job of keeping your new Ford in pristine shape.
It's also important to have shampoo for the interior. That can help you remove those pesky stains from spilled drinks.
3. The Three P's of Car Cleaning
When you think of showroom-quality cars, you think of the shininess. The way that they seem to shimmer under the bright white lights; it's as if they're walking the red carpet!
That isn't a coincidence! Car dealerships place a huge focus on what experts in the industry refer to as the "Three P's of Car Cleaning": Paint, Polish, Protection.
The priority is giving the car's paint a thorough cleaning. This will remove all the dirt, dust, and grime that can eat away at your car's paint.
After a nice soap and wash, you'll want to add the polish. There are several great car polish products out there that can get rid of those tiny scratches and give it that shiny look that you're after.
Lastly, you'll need to protect your car with wax. The wax will protect the quality of the paint. It's important to know that your car needs a new wax coat every 6 months.
4. Vacuum Every Inch
Even if you think that your interior is relatively clean, you'd be shocked at the difference that thorough vacuuming can have.
Be as elaborate as possible. Remove the floor covers and vacuum them separately. Get all the way back underneath your driver and passenger seat leg areas. Get all the cracks in the seats of your car.
Anywhere that can be vacuumed should be vacuumed. This will set you up for success with the following step.
5. Shampoo That Interior
We mentioned this briefly already, but it's worth repeating: make sure that you shampoo the interior of your car every 6 months.
Very few DIY car washers take this step. It can help you eliminate those foul odors that linger in your car, protect your car's interior from staining, and improve the air quality in your car.
If you've ever hopped into someone's car and noticed a distinct smell, it was probably lodged in the fibers of their car's seats.
Make sure that you invest in some high-quality car shampoo. One bottle should last you a year or two, so it's well worth the investment!
Use These Car Cleaning Tips on Your New Ford
Now that you have seen all of the different car cleaning tips that we have for keeping your new Ford in showroom-worthy condition, be sure to use this information to your advantage.
Be sure to take the time to read this article where we highlight all the information about the new 2021 Ford Ranger.
For more inquiries, please be sure to reach out to us via phone at 731-686-7461 and we will be happy to assist you further.