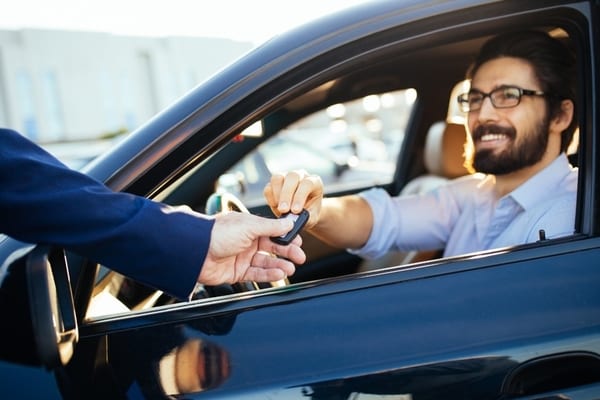 Buying a new car often seems like looking for a needle in a haystack. With hundreds of potential options out there, finding the right one can be exhausting.
Here's an idea: Try looking at it from the glass-half-full perspective. Given that much variety, you can be sure that there's a car out there that's perfect for you. Plus, you already have the best car shopping tool available to you: the internet!
Need some help getting started? Here's a quick buyer's guide to used cars.
1. Figure Out Your Budget
Before you start browsing cars online, you'll need to know what you can afford. Start by deciding whether you want to pay in cash or take out a loan.
If you're paying cash, figure out how much money you'll have to dole out. Also, don't spend your savings on the initial costs. Set aside money for insurance, registration, and repairs. By nature, a used car will likely need servicing sooner than a new one.
Most used car buyers take out a loan to protect their savings or buy a better model. One thing that can help here is to get pre-approved for a loan. This gives you more flexibility.
2. Choose the Right Vehicle
Once you know how much you have to work with, it's time to move to the fun part of this car buyer's guide -- picking your car.
The main thing you should think about is your present and future needs. If you have a family, look for a car that can fit the crew, with plenty of cargo room to spare. If safety is a priority, look into the latest IIHS crash test statistics.
When it comes to specific features, consider using our CarFinder tool. This allows you to sort all vehicles by their make, model, length, horsepower, and so on. Don't forget to read customer and expert reviews for every vehicle that catches your eye.
3. Check the Car's Price
Now that you have a specific vehicle in mind, check its price. Sites such as Kelley Blue Book offer pricing guides that are a big help in this regard.
When looking up a car's price, include its year, make, and model (or trim level). You should also look at special features, such as a navigation system. The mileage is another key factor -- the average annual mileage of a car is 12,000 miles.
Finally, take a closer look at the vehicle's condition level. For instance, the difference between "clean" and "outstanding" may be worth about $1,500.
Keep in mind that most pricing guides will give you several different prices. If you know the seller personally, look at the "Private Party" price. If you're buying your car from a dealer, you should pay attention to the "Dealer Retail" price.
4. Contact the Seller
The next step of our guide to buying a car is making sure that it's still available for sale. The easiest way to find that out is to contact the seller.
If you're buying the car from a private party, find out if they have the title and service records. Ask them why they're selling the car and if there are any issues with it. Also, check whether you can send a mechanic to inspect the car.
If you're buying a car from a dealership, you'll avoid most potential headaches.
The last thing you should check is the vehicle's identification number (VIN). This lets you know whether the car has been in an accident or if it has other underlying issues. If the car has a salvage title, it's probably best to stay away from it.
5. Go for a Test Drive
Up to this point, you haven't come into contact with the car you've chosen. Change that by going for a test drive -- and try to be objective during this process.
Before getting behind the wheel, give the car a proper inspection. Look for signs of neglect such as torn seats, balding tires, or faded paint. You can also bring a mechanic for a full inspection, which should set you back about $100.
If you're happy with the inspection, start planning out your test drive route. Go for a little bit of everything: pavement, hills, curves, highway, and so on. Drive with the radio off to help you focus on the road.
On the drive itself, pay attention to blind spots. Make sure that the car is ergonomic, the brakes are responsive, and the steering feels good.
6. Negotiate a Price
Negotiation is a key part of any guide for buying a car. Remember, the more research you do on the vehicle, the easier it will be to protect your interests.
Start by comparing the seller's asking price to the car's average market value. If the seller is asking more than the average, point out your concerns about the car's condition. Don't try to lowball them -- they'll think you're not a serious buyer.
If you're negotiating with a dealer, they'll often ask you how much you're willing to pay. To avoid any confusion, aim for an overall price. They can meet your monthly payment demands more than likely, if needed they may be able to extend the term to help lower the payment.
7. Close the Deal
As eager as you may be to get behind the wheel of your new car, you should take care of paperwork first.
First, add the vehicle to your insurance policy. Then, make sure you get your title and have the seller sign it correctly. If in doubt, check your state's registry site for more information.
Before you sign the sales contract, take your time to review it. It should include the agreed-on sales price, the state sales tax, and registration fees. If you're buying the car from a dealer, they may also need to charge you for the documentation fee.
The Buyer's Guide: Summing Up
As you can see, buying a used car isn't as difficult as it's cracked up to be. As long as you follow this buyer's guide, you should be totally fine.
If you're not sure whether a used car is the right choice, consider the incentives. For starters, you save money on taxes, insurance, and registration. Plus, cars have never been more reliable -- some run without a hitch for well over 100,000 miles.
Need an insurance guide for buying a used car? Looking for more help with the rest of the buying process? Contact us right here -- we'll get back to you soon!