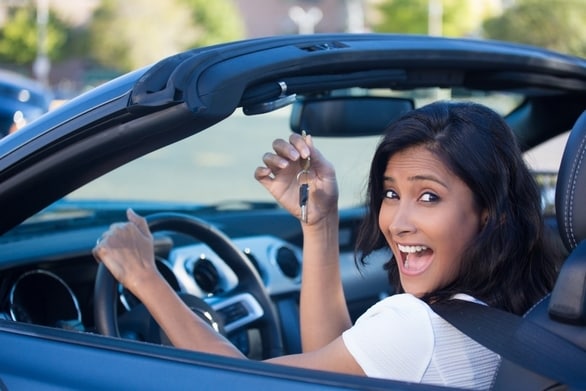 Do you want to replace your old vehicle? Are you looking to go for a used car that still functions safely and efficiently? Then you need to shop wisely to avoid paying more than what you should.
On average, Americans spend close to $800 a month on a brand new car. This is one of the main reasons why millions of Americans choose to go for pre-owned vehicles. But even if you already have the edge in terms of savings, some used car sellers can still rip you off.
Continue reading below as we give you some used vehicle tips to follow when buying a second-hand car.
1. Know What You Want
Much like buying any other valuable item, you need to determine first what exactly it is that you want. Get your pen and paper and write down the essentials you are looking for in a car.
What size of car do you need? How many people do you need to sit? How about the add-ons that you cannot live without?
After finalizing your list, start your research and use the list as a guide. Use the internet to conduct your extensive research. Buying a car online is now more effective than ever.
Research for cars that match the essentials that you want. Take note of their prices and take the list with you when it's time to visit dealerships.
Since you are buying a used car, you must research the latest resale prices for the vehicles on your list. Not only will the prices serve as a guide for finalizing a budget, but they will also give you more bargaining power later on.
2. Establish a Budget
One of the most important used vehicle tips you need to pay close attention to is establishing a budget. The idea is to set a budget that you will follow no matter what.
This means not giving in to pushy salespersons. You may encounter dealerships that will try to push a different deal to squeeze a couple more hundred dollars from you.
Setting up a budget helps you narrow down your choices. It will also empower you to negotiate for a better price.
Keep in mind that your goal is to be firm with your budget range. We'll give you more tips on how to leverage your budget during the negotiation stage later on.
3. Start Your Search
After deciding on how you will finance your car, proceed with the actual hunt for the vehicle. For starters, you want to locate used cars within your area. Check out online car sales that are close to your place.
Go through their inventory and see if they offer the car models that you want. Take note of the dealerships that have these cars and schedule a visit.
You want to visit the dealerships already knowing what to expect. Conducting an online search saves you more time. It also reduces your transportation expenses.
4. Secure a History Report
One of the most crucial practices in avoiding car sale scams is securing a history report of the vehicle. This report contains important details about the car that may affect the latter's performance.
The report will tell you if the car was part of an accident in the past. It will tell you if the airbags deployed accordingly during the accident. It will also note if the vehicle sustained major structural damages.
Moreover, the report should indicate the damages the car has. The report will note if the car sustained flood or fire damage.
Furthermore, it will give you a better look at the status of the car's title and the current ownership. It will also show you the current odometer readings and service history.
Sometimes, the dealership will provide a free history report of the vehicle. In some cases, you will have to get one yourself. Typically, a single report will cost you around $25.
Study the report carefully and use the information before deciding.
5. Unleash Your Negotiating Skills
After deciding on a particular vehicle, it is time to negotiate for it. The key is to say the right words at the start. Open an offer that is lower than the maximum amount of your budget.
Inform the seller that you already researched the vehicle, especially on its resale value. Negotiating is a skill that you may or may not have. If you feel you don't have it, do not worry.
But follow the rule of thumb, which is not going beyond your budget. Use your budget as a leveraging tool. Be honest but be firm at the same time.
6. Give It a Test Drive and Walk Away If You Must
Give the car a test drive before sealing the deal. Even if you agreed on a price, you need to get a feel of how the car is on the road. Drive it along the highway.
Drive it up and downhill if you can. If you find anything that significantly bugs you, tell the seller about it.
Learn to walk away if you must.
Remember that your ultimate goal is to get the best value for your money. Additionally, you can have a trusted mechanic inspect it. There may be issues that you cannot see from the outside.
Let a mechanic take a closer look for you.
Go Beyond Used Vehicle Tips
By following these used vehicle tips, you can avoid getting ripped-off by unscrupulous sellers. But following these tips is not enough. You also need to deal with the best sources in town.
And if you're hunting for a Ford vehicle, you came to the right place. We offer an extensive selection of pre-owned Ford vehicles. Get in touch with us today and tell us what you need.
Let's get you that quality pre-owned Ford vehicle, today!