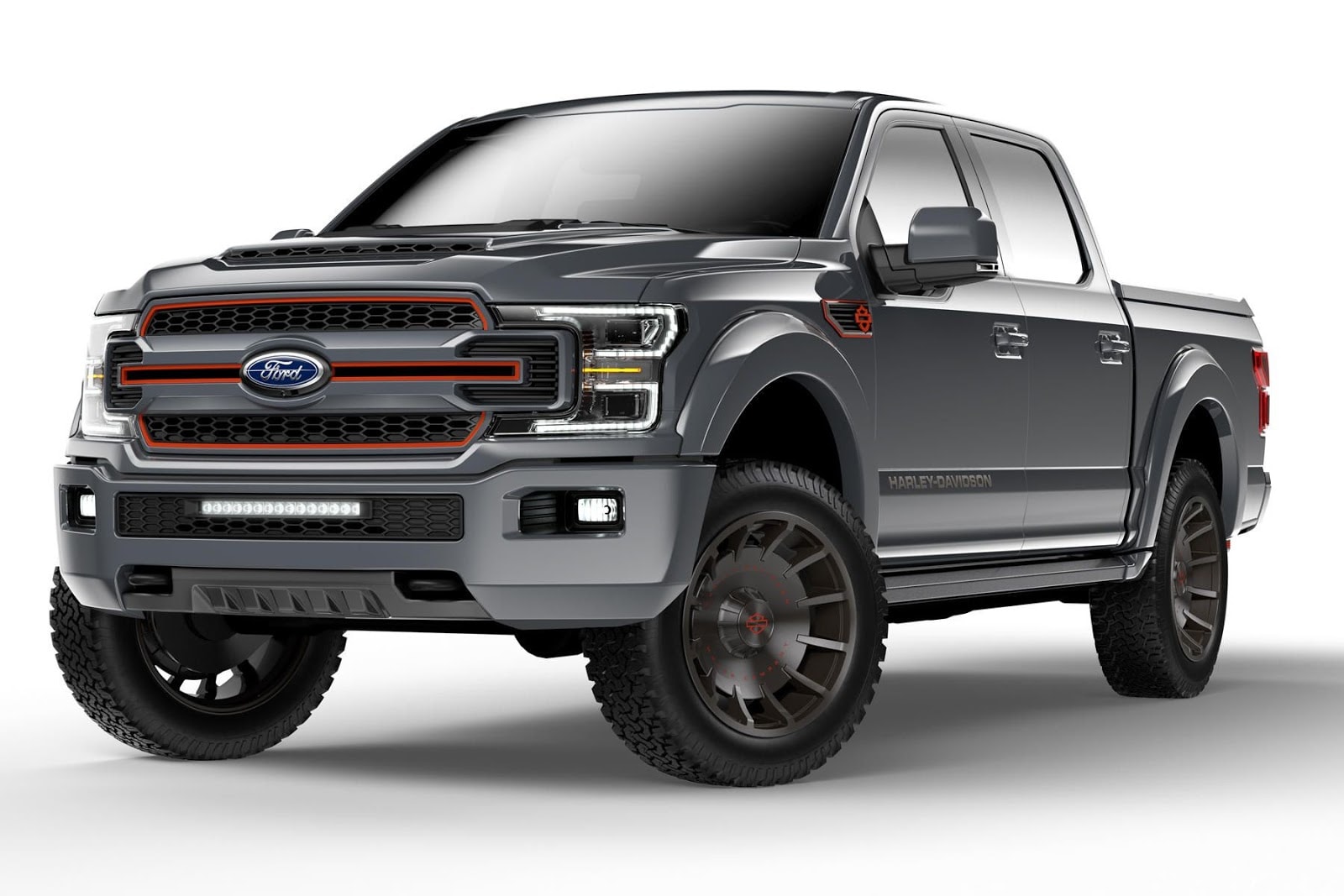 If you are a lover of both pickup trucks and motorcycles, it can be hard to choose which is more iconic; Ford's F-150 truck or motorcycle brand, Harley Davidson. Thanks to a move that is shaking the automotive industry from top to bottom, it is now possible for you to get the best of both worlds. ? Introducing The Harley Davidson F-150; A special concept truck with recognizable Harley branding on the legendary F-150 SuperCrew produced by Tuscany Motor Company.
What Does the Harley Davidson F-150 Look Like?
The newly introduced truck takes eye-catching styling cues from both Ford and Harley Davidson. As the F-150 has always looked great with 22-inch wheels, the Harley Davidson version showcases the Fat Boy style with milled aluminum. In addition, the Flowmaster exhaust has solid aluminum tips and custom tuning to incorporate that beautiful Harley sound.
Harley Davidson's signature orange color finds its way into the truck's grille to better differentiate from typical F-150 trucks when looking head on. From the sides, there are clear Harley Davidson badging, impressive wheels, and extra detailing on the muffler. The back of the truck features a large Harley Davidson bar across the rear of the tailgate which sits directly above a large "F-150" stamped into the metal.
Inside the truck, you get all of the comfort and technology expected from an F-150, plus extra Harley Davidson style features. The seats present tasteful Harley Davidson badging, and their soft black leather is stitched together with orange thread to give an unforgettable look.?