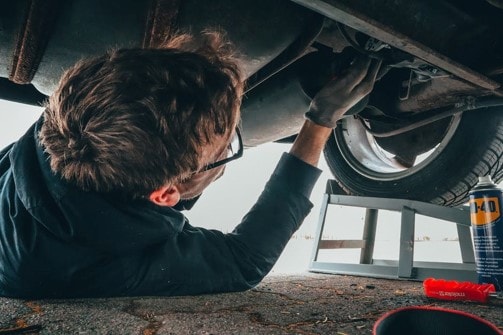 Your car is a major investment. In fact, the car you drive is one of the biggest financial investments you'll make during your lifetime.
That's why it's so important to learn how to care for your car so that it will remain in top condition for as long as possible. A Ford is designed to last for years, but only when properly maintained. Fortunately, this article offers a variety of car tips (and tricks) for extending the life of your Ford.
Keep reading to learn how to take care of a car like an automotive expert.
1. Replace Your Filters
You'd be amazed by how important basic maintenance contributes to the life expectancy of a car. These items might seem obvious, and yet many people ignore them, trusting that their car will run fine indefinitely.
One of the most basic maintenance tips is to check your filters. The oil filter and air filter are crucial to keeping your car operating optimally.
Be sure to inspect these filters on a regular basis, because a dirty filter will have a significant impact on how your engine runs, and can easily reduce its longevity.
The good news is that filters are relatively inexpensive. Thus you'll be able to keep your car running smoothly without having to spend a small fortune.
2. Change the Oil & Fluids
You'll also need to change your fluids. These are crucial to making sure every part of your engine performs as intended.
The fluids you'll need to check include power steering fluid, brake fluid, transmission oil, and wiper fluid. Failure to adequately maintain these fluids can cause your car to not operate efficiently and eventually begin to breakdown.
After all, when your brakes or transmission don't have adequate fluids, those parts of your car will begin to fail, which could have disastrous, and even deadly results.
3. Check Your Tire Pressure
Tire pressure is another area that many people tend to overlook. And yet the fact is that proper tire pressure is very important to the life expectancy and performance of your car.
When your tires are low, the car won't handle properly. For example, if one of the front tires is low on air, the car will "pull" to that side. This has a significant impact, including uneven wear on your tires. It will also affect your ability to steer the car.
4. Park In the Garage or In the Shade
Here is another simple yet important maintenance tips that shouldn't be ignored:
Parking your car in the garage will help protect it from the sun, as well as extreme weather conditions. After all, constant exposure to the sun can cause your paint to fade and peel. It can also cause the dash to bubble and fade. Sun exposure is also harsh on your upholstery, causing it to age prematurely.
Try to get in the habit of parking your car in the garage or in the shade to help protect your paint and interior. This is a simple habit that can have a significant impact on the life of your car.
5. Study the Owner's Manual
Every new car comes with an owner's manual. Many people totally ignore it, and yet it's filled with a wide variety of crucial information regarding the operation and maintenance of your car.
Take the time to sit down and study your manual. You'll likely be surprised by how much you can learn. It will teach you everything from the type of fuses your car requires, how to operate the stereo, to descriptions of the warning lights.
Modern cars are filled with amazing technology, much of which you've never even noticed. The owner's manual will help you to better understand your car so that you can be a better owner and keep it operating at top form for years to come.
6. Keep it Clean
Keeping your car clean should be a no-brainer. After all, you don't need a manual to learn how to clean out trash and keep the surfaces properly treated with products designed to keep it looking great.
Believe it or not, cleaning your car will also help prevent the upholstery from aging, which can cause tears and holes to form. So take a moment each time you get out of the car to toss out any trash, and then use a product such as ArmorAll on a regular basis.
7. Have it Serviced Regularly
There are many maintenance tips you can do yourself at home to keep your car running great. But it's also recommended that you have your car thoroughly serviced at least once a year.
This is the best way to be sure that every detail of your engine and drive train receives the attention they deserve. A certified auto service garage will have the equipment and skills necessary to provide a detailed inspection and thoroughly service every inch of your car. This will be money well spent.
8. Pay Attention to How it Drives
One of the best ways to prevent small problems from getting out of hand is to always pay close attention to how your car is driving. After all, big problems started out as small problems. So just pay attention, and if something doesn't seem quite right, take the time to have it checked out.
9. Have Your Brakes Inspected
The brakes on your car are the most important safety feature. When they don't work, you're going to have problems. The easiest solution is to have your brakes inspected at least once a year.
10. Drive Responsibly
Lastly, resist the urge to drive like a maniac. Driving like a sane human being can greatly extend the life of your car. This means watching your speed and acceleration, taking it easy on your brakes, and treating your car with respect while in traffic. Your car will thank you, as will the other motorists on the road.
Important Car Tips (and Tricks) for Extending the Life of Your Car
There's no magic trick to making your car last as long as possible. The key is to simply give it the basic care and respect that it deserves. Fortunately, the car tips (and tricks) contained here can help.
Click here to learn the top tips for buying a used truck.