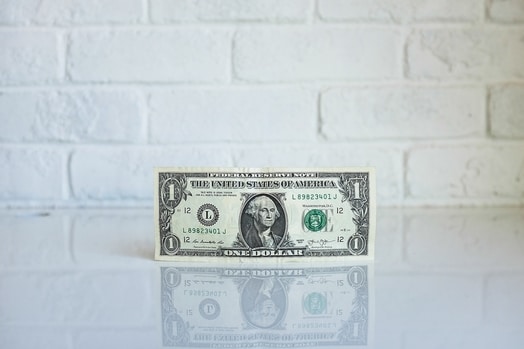 A whopping $1,131 -- that's how much the average transaction price of new cars in the U.S. went up between June 2018 and June 2019. That represents a 3.1% spike, bringing the ATP up to a staggering $37,185.
With that kind of money on the line, it's no wonder more and more buyers are opting for pre-owned cars. In fact, experts say that the used vehicle market will sell 41 million used vehicles this year!
After all, used cars can cost half the price of their brand-new counterparts.
What's more, there's also the option of financing a used car, making the purchase even easier on the wallet.
Keep reading as we've listed the most important things you need to know.
Why Go For Car Financing Instead of Paying Cash Outright?
True, buying a used car with cash is the simplest way to start driving the vehicle you want. You simply choose the car you want, buy it outright with cash, and own it with no strings attached. With this option, you don't have to think about interest rates or monthly car loan payments.
Sounds awesome, right? It definitely is, so long as you're rolling in dough and you can afford to spend out all of that money upfront. However, if you're like 44% of Americans, you likely need to rely on a car loan to afford a vehicle.
Many car buyers in the U.S. choose finance over cash because they don't have over $30,000 to spend outright. Even if they do, they can use that money to pay other debts or as an investment tool. Also, car financing solutions allow them to build up their credit.
Buying a car with cash can be disadvantageous. If you have other pending debts you want to clear, obtaining financing may be the better option.
Now that you know why financing a used car may be better, let's talk about the options you have.
1. A Direct Car Loan from Banks
Banks are one option to finance a car, and they often have fair interest rates. However, these low rates usually apply only to borrowers with great credit scores. Also, not all banks offer loans for used cars, so be specific when asking about car financing programs.
If you have a not-so-stellar credit score, you can still qualify. You just need to prepare yourself for a lengthier application process. Moreover, expect higher a interest rate than a borrower with a better credit score.
You may be able to get a low-cost bank loan to finance a car if you apply with a bank that you've worked with for a long time. For example, if you've had a savings or credit account with a bank for five years or more. Ask them about their car loan offers and if your loyalty as a customer can get you a good deal.
2. Financing a Used Car through the Help of a Dealership
Trustworthy dealerships also offer financing programs for their used car inventories. In many cases, it's easier to finance a used car through them. The funding still comes from a bank, but the dealership works on your behalf to acquire the loan.
In short, the dealership serves as a "backer", so lenders feel more at ease approving the loan. The best dealerships also work with all credit backgrounds, strong or poor. Even people without credit can apply and qualify for these financing solutions.
Before applying with a dealership though, check out their used car inventory first. You should check out their certified pre-owned vehicle offers too. This way, you can determine if they carry the make, model, and year you want.
Then, request for financing quotes to see which one has the most affordable offer. Don't forget to check the fine print for mentions of other fees and surcharges.
It's also a good idea to choose a financing program that allows you to settle your debt early without penalties.
3. Online Lenders
Like personal loans, you can now find online auto loans that may be able to help you buy the used car you want. Online car loan lenders can be direct lenders, dealer networks, or brokers.
Direct lenders provide the financing for the loan on their own. If they approve you, you'll get the money straight from them. You'll also make your loan repayments directly to them.
Online networks and brokers are intermediaries -- they connect borrowers to lenders. They act as a loan "matchmaker", guiding you to lenders who may approve your application.
Whichever type of lender you opt for, be sure to always compare their rates and fees. Some lenders may not fund the entire purchase amount of a vehicle. In this case, you may have to use some of your savings together with your loan.
4. Buy Here, Pay Here Financing
BHPH programs are best for people with very low credit scores. BHPH dealerships handle their own financing, so they're more lenient than traditional lenders. This could be an option for car buyers who've been rejected by banks and other dealerships.
This type of car financing is the easiest to apply for, but it may also be the priciest. As such, make sure you check out all of your other options first.
Switch Gears in a Reliable Used Car with the Right Financing Program
There you have it, four options for financing a used car. Just be sure to compare all offers, especially the interest rates and other hidden fees. Comparison is the only way you can figure out which financing program offers you the most bang for your buck.
Ready to switch gears in a high-quality, well-maintained used car that you can rely on for many years? Start your used car financing application with us now! Feel free to talk with us if you have any questions about our financing programs.