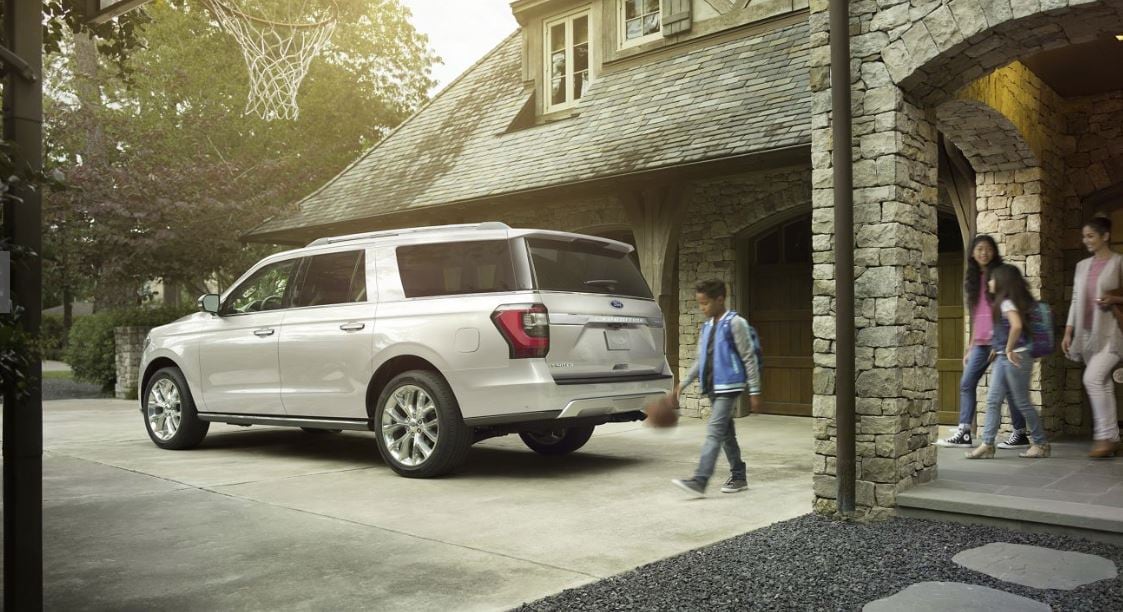 Do you want your future travels to be a short trip... or an expedition?
That information will help you choose the most suitable vehicle for your needs. However, if you're looking at doing some serious driving whether it's for work or play, then an SUV is something to consider especially if you have a growing family.
The Ford Expedition is one of the larger SUVs currently on the market. It has been a front-runner for some awards, but don't base it all on that. Here's what you need to know about this particular vehicle and how it can be the right choice for your family...
Space Considerations
Going on a long road trip with friends or family? There are sure a lot of great road trip routes across the country. However, unless you like cramped legs, you should do it in a vehicle that offers plenty of space for people and gear.
The 2019 Ford Expedition has enough seating for eight people. The front bucket seats allow for a lot of headroom for the driver and front passenger. The second row of seats also allows for similar head and shoulder room capacity.
The third row of seats allows eight people to ride in the vehicle at once. Even those in the third row probably won't complain of lack of headroom, especially if that's where the kids are sitting. In fact, it has been said by industry experts that the back seat of a 2018 Ford Expedition is impressive.
Aside from people-carrying ability, the MAX edition of this vehicle adds 16.9 cubic feet of storage capacity to carry more supplies on your journey. You can also fold down the back seats for more cargo carrying power.
Fuel Mileage Technology
Ford fits many of its vehicles with EcoBoost engines, which uses a combination of turbocharging and fuel injection to maximize fuel mileage.
Basically, the turbocharger allows the engine to create more power without using a lot more fuel by forcing more air into it. That's different than increasing horsepower simply by building a larger engine, which isn't as fuel efficient. That being said, the Expedition has a twin-turbo V6 engine that creates up to 400 horsepower depending on the model.
EcoBoost engines inject fuel directly to the engine rather than using an intake tract, which also boosts fuel economy. With the Expedition, you'll also get auto start/stop technology which shuts off the engine when you're idling at a light and starts it back up when you remove your foot from the brake.
Safety Features
The 2019 Ford Expedition has already received some favorable crash ratings. Along with this, it also has a number of safety features that can help you avoid collisions in the first place.
Some of these safety features include a number of airbags, 4-wheel ABS disc brakes, electronic stability control, and a cross-traffic alert to help you avoid side collisions when you're backing up. The Expedition also has traction control and is available in a 4x4 version for tougher terrain.
There's also technology to keep you from drifting into another lane, and to alert you if there's a vehicle in your blind spot.
Proven Track Record
The 2019 Ford Expedition is the newest offering in the line, but the Expedition has been around for a long time. In fact, it has been around since 1997, replacing the Ford Bronco, and it was also the first full-sized SUV from Ford that had four doors.
Ford launched its fourth generation model with the 2018 Ford Expedition, and it has many improvements from the original in terms of safety and technology. The 2018 model was actually the first major overhaul in 15 years for the Expedition. Its aluminum body makes it lighter than previous models.
This allows the Expedition to be slightly larger than last year while maintaining fuel efficiency. That holds true for the newest version as well.
Upgrades in the 2019 Ford Expedition
The newest offering in the Ford Expedition line is quite similar in a lot of ways to the 2018 model aside from a few improvements. That's because Ford did a major overhaul of the vehicle last round.
However, the base XLT for 2019 has updated material on the seating and a 3-zone climate control as opposed to the previous 2-zone.
The newest model also has a feature called FordPass Connect to let you monitor traffic in real time. There are also optional features you can add to the 2019 model such as bigger wheels, a surround-view camera system, self-parking enhancements, and more.
Different Models Available
The new Expedition is available in a Limited, XLT, and Platinum edition, with an extended MAX option for the top two tiers.
While you get a lot of the base features such as power seats, a 9-speaker stereo and hitch capacity, the limited model offers leather seating and heated second-row seating. You'll also get techy items like wireless phone charging.
The Platinum model will give the front passengers a massage while riding and has parking and lane assist as standard features. It also has adaptive cruise control to keep you a safe distance from the car in front of you automatically.
For the record, all versions have a 10-speed automatic transmission with selective shifting. This gearing assists in towing ability. In fact, the manufacturer says the Expedition can carry a trailer up to 9,300 lbs. when the vehicle is properly equipped. That could also be useful if you're hauling a boat to the water to launch.
Shop For The Right SUV Today
Choosing the right vehicle for commuting or road trip needs can be tough, but it's made a lot easier when there's an expert that can steer you in the right direction.
One thing's for sure, if you need a spacious SUV with a history of consumer success, then a Ford Expedition is definitely one to consider. Depending on your needs and budget, there are different models and options available.
We have the 2019 Ford Expedition in stock and would be happy to show off everything it has to offer. Contact us to find out more about the features and benefits of the Expedition, along with the various add-ons.