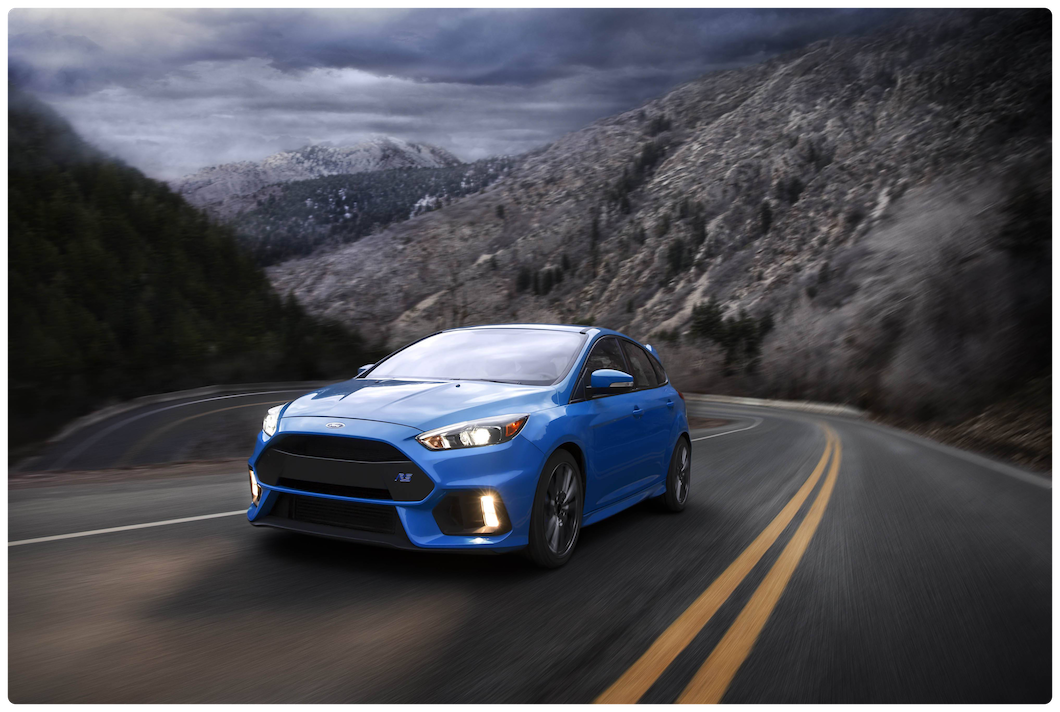 The Ford Focus has been a fixture in the American car industry for years, a top favorite among quality compact sedans. It's a versatile vehicle that is an ideal match for a wide range of drivers, whether you're looking for a budget-friendly daily driver, a comfortable family vehicle, or a stylish ride to get around town. The 2018 Ford Focus continues the model's outstanding legacy, garnering excellent reviews and consumer attention with its numerous positive qualities and thoughtful features.

Here are 20 reasons to consider making the new Ford Focus your next car purchase:
Excellent fuel economy
With EPA ratings between 38 and 40 miles per gallon (depending on the model), the new Focus outperforms nearly every other compact sedan on the market.
Agile handling
One of the benefits of driving a compact vehicle is comfortable handling, but not all cars perform equally. The Ford Focus is crafted with impressively smooth handling, making it easy to navigate even the tightest of corners and turns.
Stylish and sporty design
The Ford Focus makes it possible to ride in style and stick to your budget with its sporty front grille, sleek accents, and clean lines that come together for an elegant but fierce look.
Distinctive color options. Plenty of drivers choose classic neutrals like silver and white, but if you're looking for something different, the new Ford Focus offers a range of metallic color options that are sure to catch your eye.
Compact size
For city drivers, compact design is essential for the sake of stress-free parking and maneuvering. The new Focus is one of most compact cars on the market in terms of length, making parallel parking a breeze.
Affordability
With a starting price that comes in well below the twenty-thousand-dollar mark, the Focus is ideal for the budget-conscious car shopper who doesn't want to sacrifice on quality.
1.0L Eco-Boost Engine. Turbocharged and three-cylinder, the engine on Focus have taken top awards in its category for several years running.
Electric Option
If you're looking to make the switch to an electric vehicle, the new Focus offers a highly affordable and efficient option with absolutely zero CO2 emissions.
MyFord Mobile. The new Focus is among Ford's newer vehicles that comes with a complimentary subscription to the MyFord Mobile app, which delivers an impressive amount of useful information directly to your smartphone.
Options to Add Incredible Style
Do you want a customized look without the high price tag? The Focus makes it possible to achieve a high-end style with additional options like red brake calipers, 18-inch aluminum wheels, and the racing-inspired spoiler.
Luxurious Interior
Ford proves that you shouldn't have to sacrifice comfort and quality for a low price tag, with interior features that include comfortable driver and passenger seats, alloy trim, and optional French-seamed leather upholstery.
Cutting-Edge Syncing Technology
Ford's SYNC 3 program makes it easy to connect your smartphone with your vehicle, putting apps like navigation and music at your fingertips.
Ford + Alexa
The new Focus is staying ahead of the tech curve by partnering their vehicle technology with Amazon's Alexa, allowing you to use voice commands to access thousands of options.
An Impressive Range of Model Choices
Variety is the name of the game when it comes to the selection of Focus model options. Choose sleek and sporty, classic and simple, or luxurious and high-end with ten different model options.
Interior Touchscreen
Gone are the days when your center console was cluttered with a variety of buttons, the new Focus has a generously-sized, built-in touchscreen option that is both stylish and convenient.
Comfortable Climate Options
Dual-zone automatic climate control ensures that everyone in the car is comfortable year-round, while options like heated seats and a heated steering wheel add an extra-special touch to your driving experience.
Good Storage for a Compact Car
Compact car drivers don't expect SUV-level storage, but you still need room for your everyday stuff. The Focus provides both trunk and cabin space, and if you go with the hatchback, you'll be able to fold down the rear seats for extra room.
Smart Safety Features
Well-distributed airbags and child-safety features like the LATCH anchor system ensure you and your family get home safely.
Handy Driver Assist Options
The Focus offers a variety of optional driver assist features, including blind spot monitoring, lane departure warnings and support, and parking assistance.
Comfortable, Smooth Ride
Thanks to its smooth styling and quality suspension, the Ford Focus provides a smooth ride for everyone in the vehicle, making it perfect for everything from quick errands to long road trips.
Check Out the New Ford Focus Today
If you're interested in learning more about the new Ford Focus and getting hands-on experience with its top-notch quality and impressive features, stop by Steve Marsh Ford today. We carry a wide selection of new Ford cars for sale, including the popular Focus. Our Milan, TN showroom is among the top-rated dealerships in the Memphis metro area, thanks to our unbeatable prices, stress-free financing options, knowledgeable team, and commitment to customer service.

Here, you can browse a variety of Ford vehicles to find the one that fits your budget and lifestyle, then drive away knowing you got the best deal on the new car you love. To learn more about our Ford inventory and current deals, contact our team today.